Welcome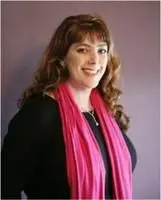 I am sorry, we are not currently accepting new clients.

Welcome! My name is Megan Linz, and I appreciate you taking the time to visit my website. In order to benefit from the counseling process it is critical to find a provider that you feel comfortable with, someone who fits your style. I hope the information here will assist you in determining if I am the right provider for you. Please feel free to contact me by telephone or email if you need additional information.

As a client-centered therapist, I will work with you to identify your strengths and assets and to capitalize on these to help you uncover your true potential, reach your goals, and resolve challenges you may be facing. Making changes in your life, even positive ones, can be unsettling. I am here to offer you a safe, trusting, supportive environment to address concerns, learn new skills and move towards a more fulfilling and meaningful life.
Whether you are looking for skills to manage a difficult time or situation, hoping to set goals to achieve the life you desire, struggling with a loss or change in your life, or having difficulty with someone you care for, I look forward to working with you to achieve your goals.
Please call or email me for an individual, couples or family therapy session today.
Office Hours: Monday and Tuesday 9 a.m. to 6 p.m.
Patient Treatment Hours: Monday & Tuesday 9 a.m. to 6 p.m.
---